Myddle to Merrington 9 Jul 2011
Walk No 15 - Circular route Myddle to Merrington
Yet again another fine day for walking, and two new walking group members joined us.
The walk took us from Myddle village Hall towards St Peter's church and here we followed the path through the churchyard and over a stone stile. After crossing several fields we reached Hollins Lane , and here we took a left turn for Merrington. On reaching this small hamlet the group took the road in the direction of Harmer Hill, passing Webscott Farm and arriving at Bristle Bridge where we turned left along Lower Road and back to Myddle.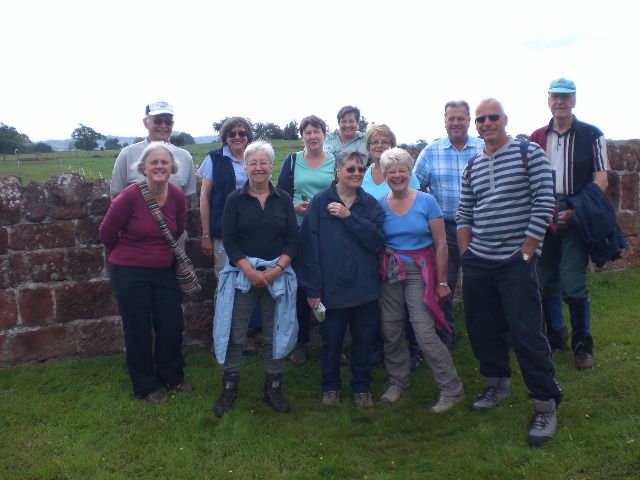 L to R: Margaret, Geoff, Linda, Jo, Hilary, Gail, Jane, Jenny, Colin, Steve and David.