Wood and field surveys
16 July – Wood and field surveys
Gareth again led a survey, this time up through the Lower Road wood, and into the arable fields bordering the Ellesmere Road.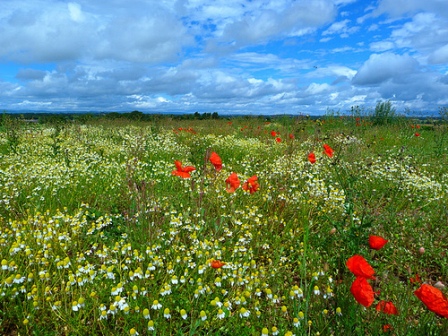 Here we found a stunning display of arable weeds on some recently ploughed land, including Field Poppies, Scented Mayweed, Redleg, Meadowsweet, Great Willowherb, Cut-leaved and Small Flowered Cranesbills, Cow Parsley, Fools Parsley, Smooth Tare, and Parsley Piert.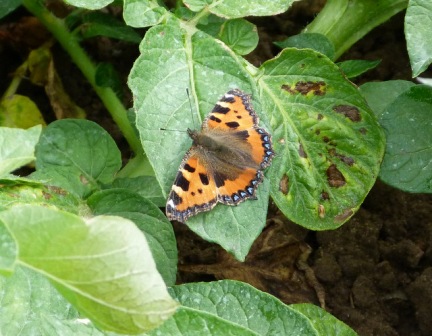 The plants were alive with insects and butterflies, especially the Small Tortoiseshell, and we noted the orange ladybird larvae of the invasive Harlequin Ladybird.
Next we continued across the main road and then through fields towards Balderton Farm, walking up the Houlston Road to Grumpy past some fine tall ruderal verges with Spear Thistle, Comfrey and Willowherb. We navigated a large field bordered by some interesting damp, semi-improved grassland, before finally battling through head-height oilseed rape to the Higher Road above the village.