Myddle HeartBeat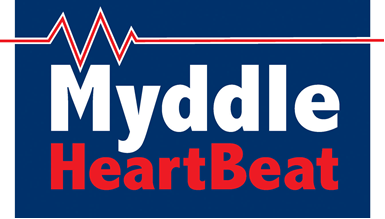 Making Myddle a Safer Place to Live
Sudden Cardiac Arrest
Each year, 135,000 people in the UK die from Sudden Cardiac Arrest. The condition can strike anyone at any time – young or old; fit or not. That's more than breast cancer, lung cancer and AIDS combined. The recent high profile experience of Bolton Wanderers footballer Fabrice Muamba helped bring this to the public attention – and the life saving value of an AED.
It is estimated that 85% of sudden cardiac arrest victims could be saved by rapid access to an AED. For every minute a patient is delayed in receiving defibrillation – their chances of survival drop by 10%.
All emergency frontline ambulances are equipped with defibrillators and are manned by staff trained to use them. But even though they're likely to provide the best first response to an emergency, time is of the essence when someone suffers a cardiac arrest. So the need for organisations such as Myddle HeartBeat, and these vital machines, couldn't be greater.
What is an AED ?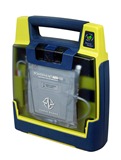 Modern portable Automated External Defibrillators ( AED ) have made defibrillation a much simpler process than in the past, and only basic training is needed to use them effectively.
They're designed to be used by members of the public, and are very effective at guiding the operator through the process of administering a shock.
They are widely available, safe and easy to use, and won't allow a shock to be given to a victim who doesn't need one.
Myddle Heartbeat
We have set up a Local Community Voluntary Group called Myddle HeartBeat. Our aim is simply to save lives in Myddle and the surrounding area. We are following the example of the Clun Valley AED Scheme in South Shropshire, and are being advised by them in the creation of the Group and in its operation. We are also following the guidance and advice of West Midlands Ambulance Service and British Heart Foundation.
With the support of grant funding from Wem & Shawbury LJC and Shropshire Community Trust, we have purchased a Cardiac Science PowerHeart G3 Defibrillator now located in a secure cabinet on the outside wall of Myddle Village Hall. We have a list of trained volunteers able to provide rapid response 24 hours per day, 7 days per week in the event of a Cardiac Arrest in our village and the surrounding area – supplementing the response of the 999 ambulance service
How will Myddle HeartBeat operate ?
In an emergency situation the public will continue to ring 999 and ask for an ambulance in the normal way. West Midlands Ambulance Service will despatch an ambulance / paramedic as usual. There is no change to this process.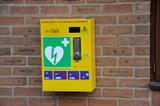 West Midlands Ambulance Service will recognise that a Public Access AED is situated in the village of Myddle, and will contact our volunteers for an immediate response. The volunteer(s) will proceed to the AED, enter the security code, remove the AED from the enclosure - and go to the victim to render assistance until the ambulance crew arrive.
There is also a "self help" option, whereby Ambulance Control can talk a person through the process of fetching the Myddle AED and using it under their remote instruction.
How do we train the Volunteers ?
West Midlands Ambulance Service provide First Aid training (which will include use of the AED and CPR) to all volunteers without charge.
The training sessions take about 4 hours, and are generally arranged on a Saturday morning in Myddle Village Hall – with refresher courses as needed for new recruits.
West Midlands Ambulance Service also organise and fund CRB checks on all our Volunteers.
Excellence in the Community Award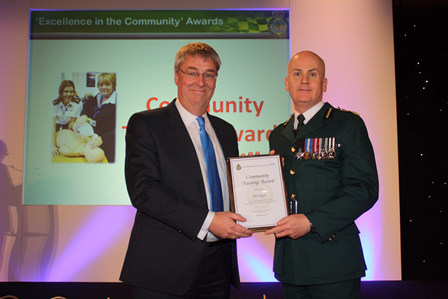 Our work in Myddle HeartBeat AED Scheme has been recognised with a Community Training Award by West Midlands Ambulance Service. This was presented by the Chief Executive of WMAS at the annual awards ceremony held at the Telford International Centre in November 2012.
How can I help ?
You can get involved in two ways :
Become a Volunteer– attend the free of charge First Aid training provided by West Midlands Ambulance Service – and join our list ready to respond with the AED in an emergency. You can choose which of our responder lists you wish to be on – Working Daytime, Evenings and/or Weekends.
Become a Supporter– you can still attend the free of charge First Aid training provided by West Midlands Ambulance Service, but support our work in other ways such as fund raising, administration, etc. You will not be called upon to respond with the AED, but your support is just as valuable.
What do I need to do now ?
Join us, and help make Myddle a safer place to live.
Simply send us an email to myddleheartbeat@myddle.net and we will be in touch.