Visit to Myddle Quarry
24 June – Myddle Quarry in the rain!
Gareth Parry and Dan Wrench from Shropshire Council led a visit to Myddle Quarry, and despite the pouring rain a few hardy villagers came along too.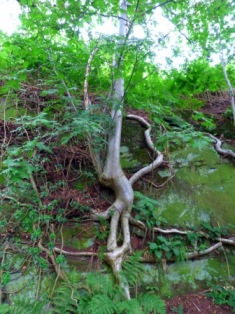 We were rewarded with an hour well spent surveying the sandy floor and rocky cliffs of the quarry, where we saw stunning rowan trees clinging desperately to the cliff face, and flora which included the tiny Bird's-foot, Heath Bedstraw, and Three-nerved Sandwort.
We noted that grasses such as Creeping Softgrass and Wavy Hairgrass were both much smaller than in local meadows, and found a thriving colony of the tiny Early Hair-grass.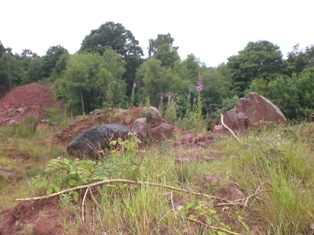 Gareth was excited to find some Weasel scat on a rock, which he deduced was being used as a regular survey or sentry post. Wisely, considering the weather, the weasel stayed hidden.
All in all, this was a very enjoyable, if wet, evening.