Excavations June 1966
During June 1966, a group of senior pupils at Ellesmere Secondary Modern School carried out excavation work at the castle, under the supervision of their History Master Mr Jeremy Connell. Two reports of their work and their hand-drawn plan of the castle were kindly provided by the current owners of Castle Farm.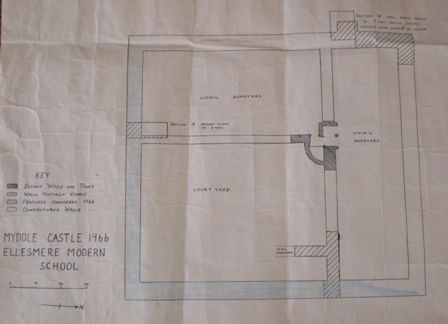 Plan of the Castle
Reports of how the excavation work was done, what was found, and conclusions drawn by the students can be found here.