»

History
Myddle History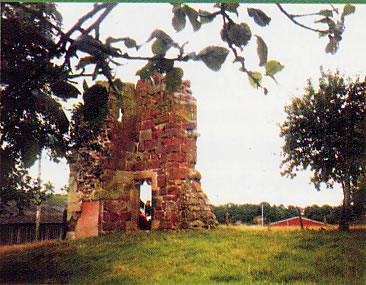 Remains of Myddle Castle possibly a converted house, constructed in 1310
by the current Lord of the Manor, Lord John Le Strange, to protect the family from the Welsh.
Myddle, (also known in the past as Middle or Medle) is part of the civil parish of Myddle And Broughton, which lies about six miles north west of Shrewsbury. Map grid Reference SJ46902357
The information, pictures and stories on these pages have been contributed by villagers and their friends and families from Myddle, Broughton, Harmer Hill, and the surrounding area. We welcome new content and will add it to the History pages as soon as we can.
We hope visitors to myddle.net will find something of interest here!