Sleap Airfield Walk 8 May 2010
Walk No 6 - A Circular route around Sleap airfield
Despite the the inclement weather we were delighted to have 23 brave souls (including 13 joining us for the first time) who were prepared to walk the airfield perimeter in the wind and the rain.
A special mention must go to Anne, who was able to show us where she lived as a child. She also saw the construction of the airfield during 1942, and was witness to two tragedies in which two aircraft collided with the control tower during night-time exercises.
We were also pleased to have Daphne and Geoff join us. They live in Oxford, but were holidaying in the area and saw our ad in the Myddle Messenger.
This was a fascinating walk full of history, and we we delighted to see the pilots dip their wings for us, as they took off. A large number of people walking the perimter road is probably an unusual sight for the pilots !
Finally our thanks go to David Tench, for leading the walk and arranging the necessary permissions from the airfield flight controllers.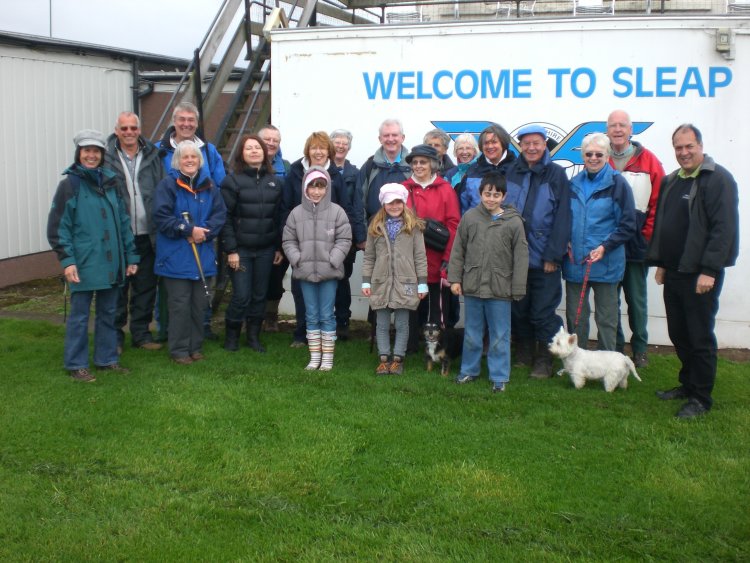 L to R Louise, Steve,Phil, Margaret, Kim,John, Shirley,Lottie,Sue,Terry,Ella,Anne,Geoff,Daphne,Linda,Ethan,Bob,Barbara,David,Richard.