Sleap Airfield 7 Aug 2010
Walk No 9 - Around Sleap Airfield
Whilst the day was dull it was also very close, so it was certainly a change from the last time we did the walk.
This time we had 3 new walkers from the Hadnall/Shawbury area, Ann, Dave and Jane.
The walk was over quite quickly only taking an hour but it meant we were back in time for a lunch of coffee and bacon 'sarnies' before the masses descended !
Thanks again to David Tench for arranging all the permissions for us.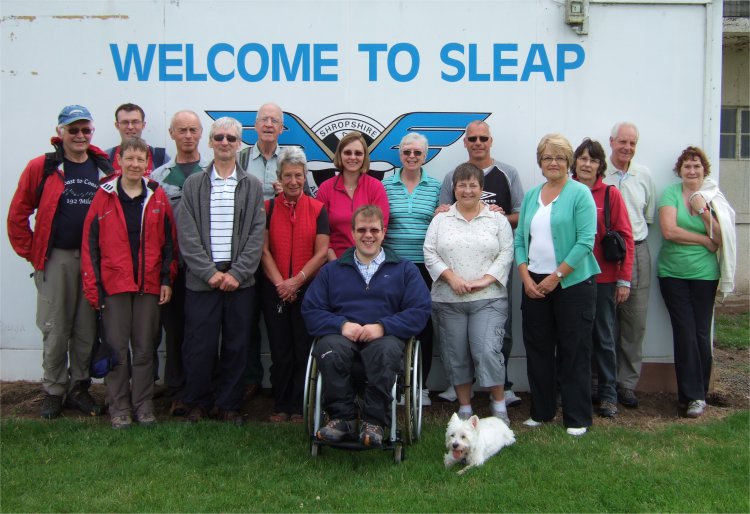 L to R Geoff, Paul, Jad, Dave, Brendan, David, Ann, Helen, Roger, Barbara, Gail, Steve, Angie, Jane, Bill and Andie