Ellesmere to Colemere 17 Jul 2010
Walk No 8 - Ellesmere Canal and Colemere
This walk was a hastily arranged affair, but despite that, 11 walkers showed up even though the weather was somewhat uncertain. We met at the Moors car park, beside Ellesmere lake and set off across the main road and a narrow footpath towards the Ellesmere canal. Just after the tunnel we met up with Roger and Helen. Two bridges along the canal towpath we crossed the canal and followed a small road to the start of the well made up path around Colemere. This path has only been in place for the last two years and it has transformed the enjoyment for walkers of all abilities. At the far side of the lake, decking has been constructed which allows the walker a marvellous view across the lake.
The route then took us back towards the Canal and along the towpath towards the the car park at Ellesmere.
At the end of the walk we all headed for lunch at the nearby Boathouse restaurant (provides a good selection of locally produced food).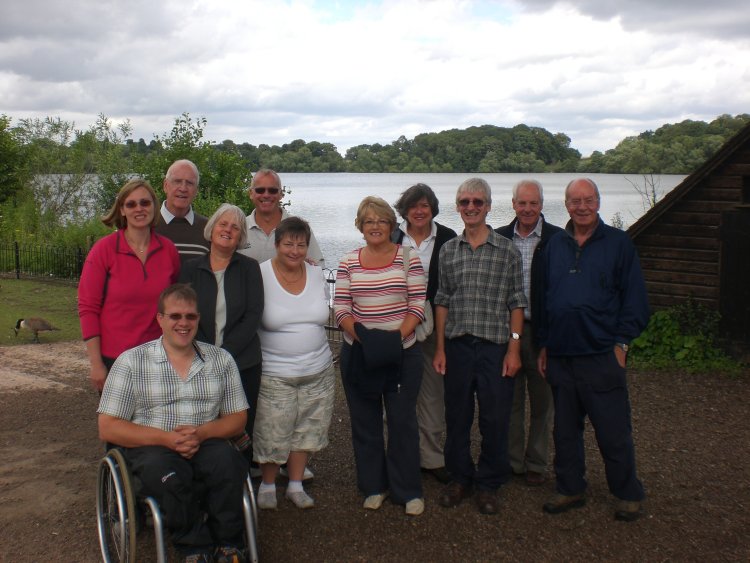 L to R Helen, Roger, David, Margaret, Steve, Gail, Angie, Linda, Brendan, Bill, Bob.