Around Pimhill 05 Feb 2011
Walk No 13 - A Circular Walk around Pimhill
Despite the unsettled weather, 20 people showed up for the walk today (Perhaps the beer and food at the end of the walk was an inducement !).
The walk was led by Geoff, and we set off from the Red Castle in Harmer Hill and along the grassed verge of the Shrewsbury road. Soon the foortpath turned right off the main road and very soon all was peace and quiet as we left the main road behind. We took the route towards the top of Pimhill and there we rested and took the view, as it was on this fairly grey day. (Must go again on a clear day !) Soon we were heading back to our start point and our rendezvous with the local real ale and a very welcoming hot meal.
Our thanks go to Geoff for arranging the walk and liasing with the pub.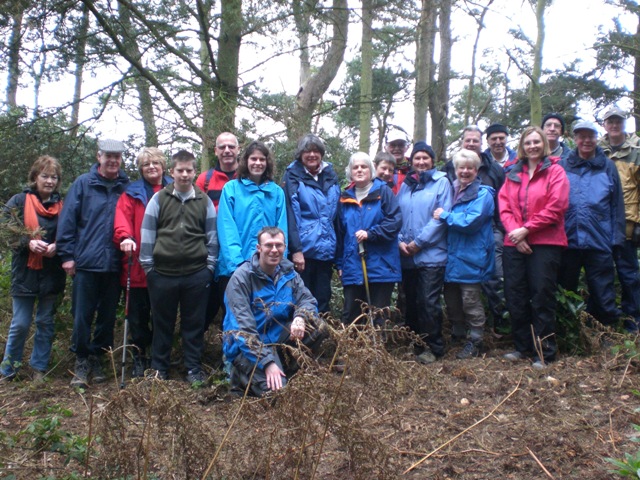 Posing for a group shot at the top of Pimhill